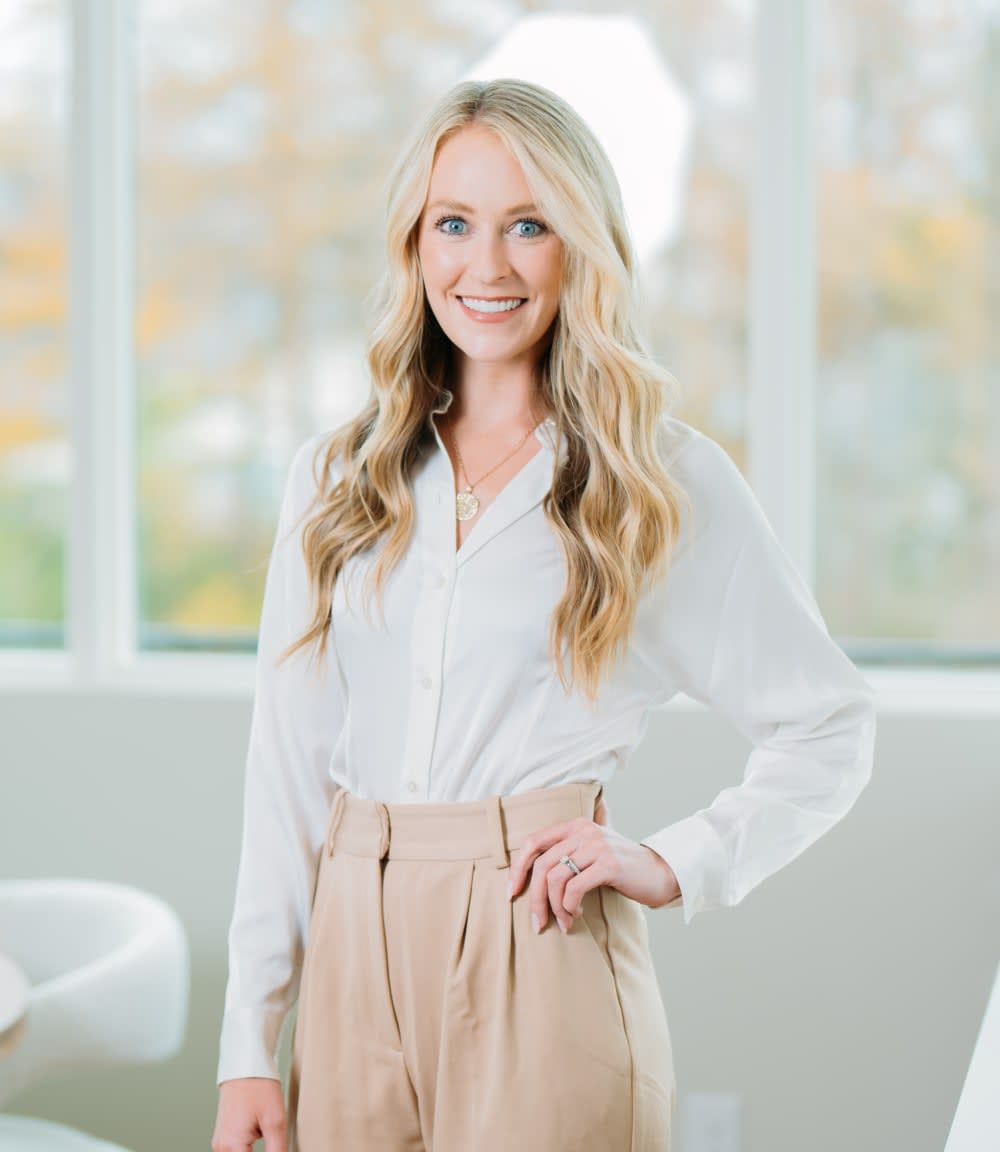 Meet AUBREY
With over 8 years of Real Estate experience, Aubrey Williamson has facilitated over $270M of sales throughout her career. As a Broker Associate and Global Real Estate Advisor with Kuper Sotheby's International Realty, she specializes in luxury properties and firmly believes that luxury, at its core, is an experience, not a price point. This translates into her business daily as she prides herself on the quality of her work and the unparalleled service to her clients, forming life-long relationships.

Aubrey is one of the few "unicorns", (raised in Austin), and is proud to call this dynamic city home. She has witnessed the growth of Austin firsthand over the years and loves keeping tabs on new development and doing her part to keep Austin true to its core.
As a member of the Real Estate Council of Austin on their Leadership Development Council, Aubrey is actively involved in the inner workings and advocacy of the city and surrounding areas, which knowledge she leverages to her client's benefit.

In addition to Sotheby's global network and various local Austin luxury groups, Aubrey is a member of Realm Global, an exclusive invite-only community for top luxury agents across the globe. This network is built on the community of agents but combined with patented technology, it brings collaboration to a whole new level allowing her to maximize returns for her clients.
Prior to her real estate career, Aubrey graduated from Brigham Young University with a degree in Exercise Science. She is married to a veteran Green Beret, and together they have two beautiful children. She currently serves on the Board of the Woman's Symphony League of Austin and is a longtime member of the Junior League.
In 2022 she participated as a candidate in the Leukemia and Lymphoma Society's Man or Woman of the Year Campaign and helped raise over $650,000 for the fight to end cancer. In addition to her community involvement, you can find Aubrey playing tennis and golf at her local club, on the lake, spending quality time outdoors with her family, and taking full advantage of the vibrant food and music scenes here in Austin.