Sweeping your floor doesn't have to be a (quite so) mundane chore. It's amazing how much joy such a simple upgrade brings me on a daily basis. When we moved into our new home, I had gone through quite the purging process and made a conscious decision to make purchases going forward that would not only be functional but that I would enjoy long term.
I remember walking down the cleaning aisle of my local grocery store about to make an impulse buy on a broom right there because I needed one, and after all…it's just a broom right? Wrong. I had the thought cross my mind and immediately did a few Google searches to see if there was anything more aesthetically pleasing out there and was so glad I did! I've loved the broom I ended up with and am so glad I didn't settle for the grocery store special. Below are some of my favorite wood brooms – I think it's time for an upgrade!
1. Mr. & Mrs. Clynk Black Broom & Dustpan
This French-made beauty is perfect for cleaning up, but also sleek enough to keep on display. Created by Andree Jardin, who is known for making "real brushes that last" or "de brais balais qui durent" in French. He has been reviving the craft of all types of brushes and brooms to make sets like this that are equal parts useful, well-made, and beautiful. This wood broom is found exclusively at CB2.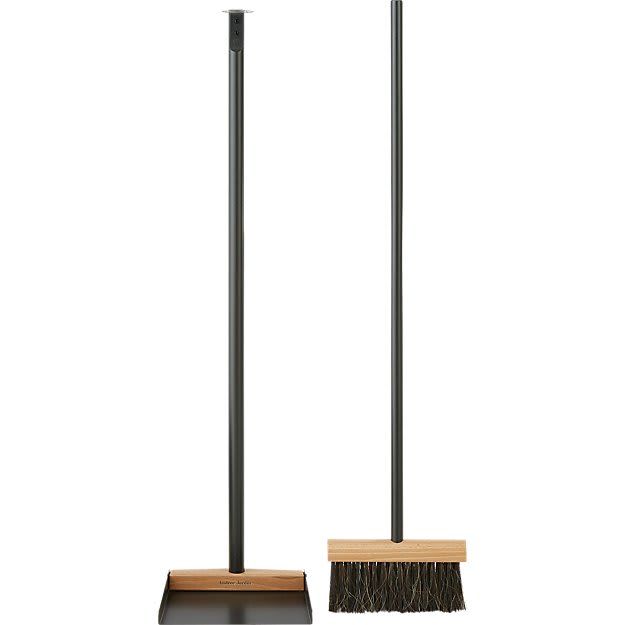 2. Standing Broom & Dustpan Set
Here's another wood broom elegantly crafted in France (I guess they know a thing or two about beautiful brooms). I love how this broom is designed to stand up on its own and how you could easily keep it on display for easy access.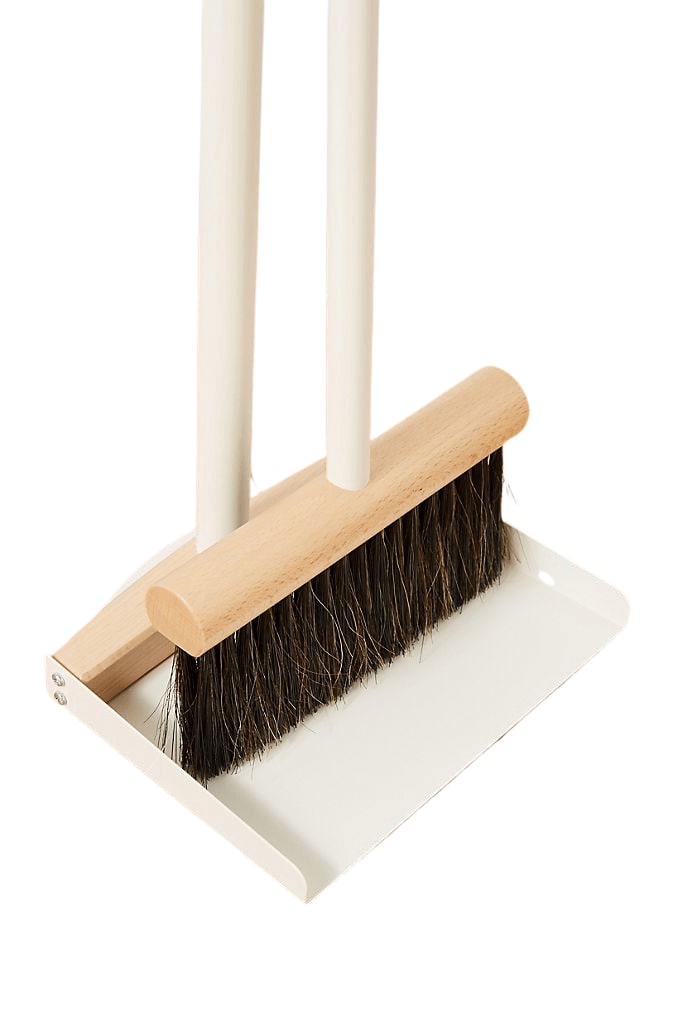 This bamboo wood brush and dustpan set is perfect for little messes. I love the white/natural vibes and how it comes with a hanging loop for easy storage.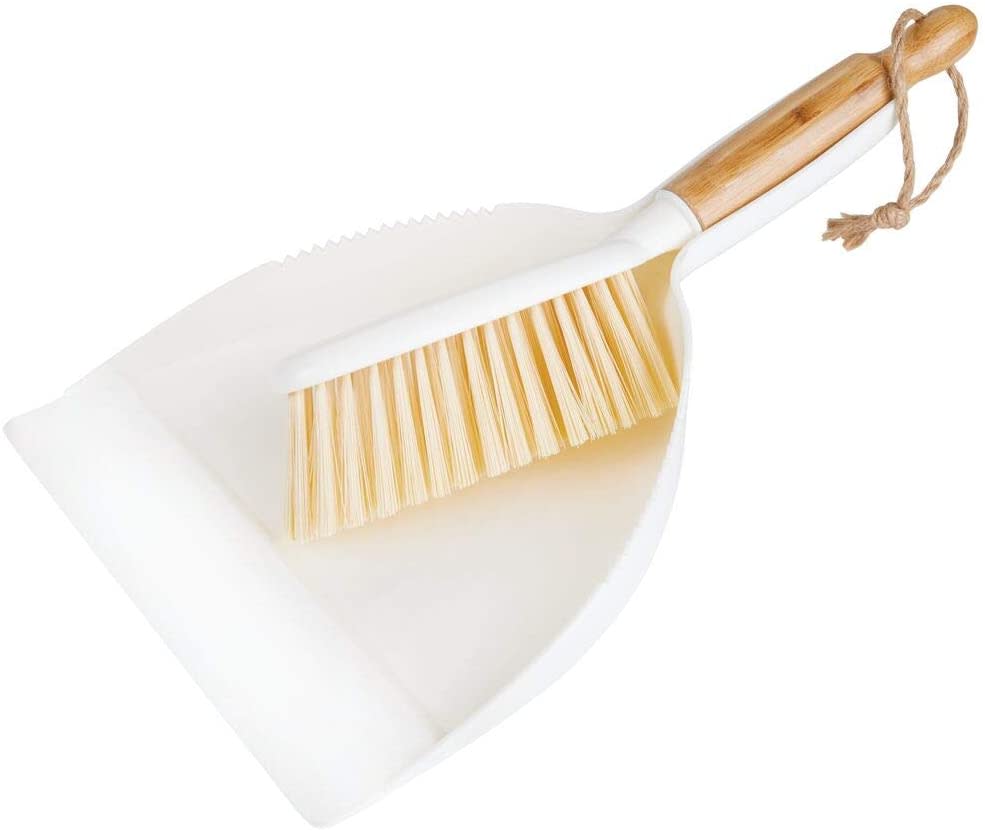 This wood broom by Full Circle is a beautiful budget option that is still as functional as it is beautiful. Its bamboo handle and recycled bristles also make it a very eco-friendly option with little impact on the environment. I love how easy it is to hang for storage as well.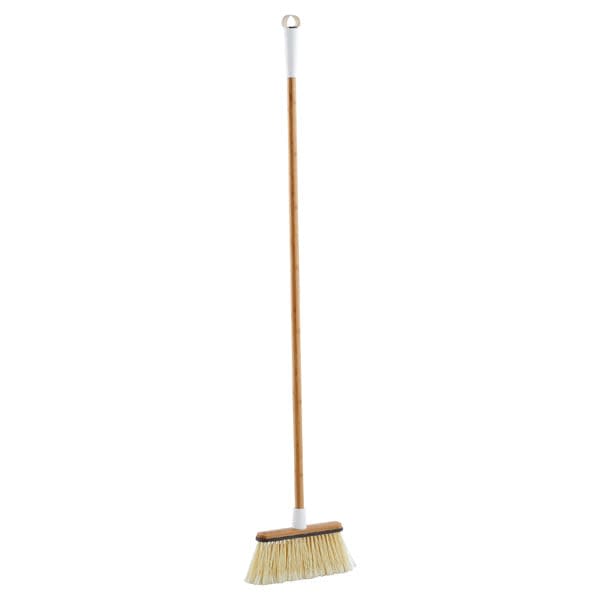 5. Dustpan + Brush Stand Set
I am obsessed with how practical, elegant, and simple this wood broom is! It's made in Germany of horsehair, oild ash wood, and stainless steel and is built to withstand the test of time. It features a magnetic attachment to keep things together during storage.